How to get Game-Changing Insights and Succeed with Innovation.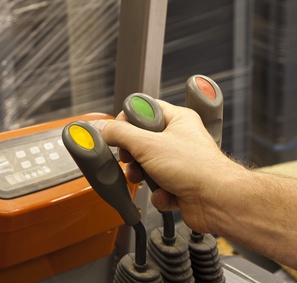 If you consider the role of customer insight in innovation as solely that of a 'front-end' activity in preparation for the more visible and tangible invention phase, think again.
Re-appraising insight might be the key to driving even bigger and better innovation success for you and your team.
The path to innovation success can be arduous, with many challenges. You might assess some of these challenges as being process-related, and others as culture-related, or even having some other root cause.
However, it might surprise you, just how many such challenges on an innovation project can be mitigated or even resolved, through excellence in customer insight and by ensuring customer insight informs the whole innovation process.
But before we get into our top three less well-known benefits of insight, Let's just recap on what we mean by insight.
At Anatellô customer insight is insight as defined in the ' insight literature'. To get this type of insight you need to use inductive rather than deductive thinking. Often you will end up reframing your original customer problem and this leads to a highly differentiated and value-added customer solution.
Insight involves bringing together select pieces of relevant data and information from a broad range of sources. These data pieces are then synthesised into a succinct expression of you customers' needs, wants or beliefs - combined with the relevant context. To achieve this you need an effective insight process. Learn more here.

We often describe this type of insight as 'Game-Changing Insight' because the outputs are so much more powerful than the 'insights' that are often referred to in business, which are frequently just individual and subjective observations.
Here's our top three tips for how Game-Changing Insight can help you succeed with your innovation projects.
Problem One : You Lose Customer Focus During your Innovation Project.
When the senior team are urging teams to grow the business by x percent, or to increase revenues by y percent from products and services created in the last three years; the pressure is on. Everyone fixates on said business metrics and customer focus can be squeezed out...
Game-Changing Insight is the antidote. It shifts your focus from internal back to external. From thinking purely about the bottom line to also thinking about solving customer problems and satisfying customer needs.
On any innovation project there will be trade-offs between fully satisfying the customer's needs and making the project commercially viable. As the project progresses, the cost of making changes increases and it can become harder to advocate for the customer. Game-Changing Insight helps you keep that customer focus from start to finish. The team can draw on Game-Changing Insight to support their case as they continue to sell the innovation project internally. Game-Changing Insight is invaluable when you have to persuade others that risks are worth taking and that resources should be released.
Problem Two : Your Innovation Projects Stall.
Innovation projects can stall for many reasons. One being the difficulty of keeping the team moving forward when they feel they are moving ' into the unknown'. If this happens and the team starts to feel uncomfortable, they may slow their progress... eventually the project stalls.
By undertaking an insight process you will gain Game-Changin Insights that uncover your customers' future needs and their unmet needs. The insight process also helps you express those needs succinctly. This is where game-Changin Insights are invaluable. They give the team a clear vision which in turn provides a strong sense of direction. You aren't going into the unknown really. Rather, you are journeying to meet your customer in the future. This knowledge can keep you on track and moving forward.
Problem Three : Team Motivation Wanes.
When people get Game Changing Insights through an effective insight process – there are often 'aha moments'. Actual physiological effects that are exciting and stimulating – it's recorded in the insights literature. You may have experienced this yourself. One of the great things about having been through an insights process and having got Game-Changing Insights, is that those same insights can continue to energise your project team – long after the initial insight discovery.
A Game-Changing Insight is like a beacon of light – guiding the team forward to your future. When motivation wanes you can go back to the insight and feel a new sense of purpose.
We can be motivated in two ways – 'away from' something we fear and 'towards' something pleasurable. The strongest motivation comes when we have some desire to get away from our current state and also know what we want to move towards. Game Changing Insights provide a very strong 'towards' motivation – something that's sometimes missing on innovation projects.
With Game-Changing Insight, innovation teams are moving towards what their customers want and away from the present situation where customer needs are unmet. Part of the reason this helps motivate the team is because it helps them have a real sense of how they can 'serve their customers' and 'make a difference'. Such motivations have sustained many entrepreneurs through many setbacks on their journey to successful proposition launch.
Download Anatellôs White Paper on Driving High Performance with Game-Changing Insight.
© Anatellô Ltd 2014. All rights reserved.