Innovation Workshops.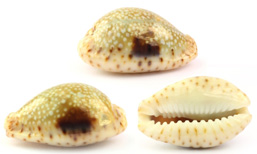 Top Innovation Workshops.
Anatellô's innovation workshops help you make rapid progress on innovation projects.
We call them 'Rocket Workshops'. Why? Because we know how the rules, routines and procedures of your organization - while necessary for business stability – can provide a strong 'gravitational pull' towards the 'known' and the familiar, and against the speculative and the 'new'. That's a barrier to innovation.
Specialist Innovation Facilitators.
We are specialists in innovation and creativity. This means that our innovation workshops are designed by people who have both extensive experience of delivering innovation, and also of helping others to innovate.
Better, Faster, Innovation Results for all your Innovation Challenges.
Our innovation workshops can help you with idea generation, product innovation, service innovation, process innovation, business model innovation, customer insight led innovation, technology roadmapping, scenario planning, innovation strategy, lead-user and customer co-creation innovation and more...
Why Choose Anatellô for Your Innovation Workshops?
Answer : We have an integrated approach to innovation facilitation.
Other providers often just focus on random tools and techniques. Anatellô's integrated approach to innovation facilitation has a focus on three key areas that combine together to drive innovation performance exponentially.
Proven Creativity and Innovation Processes. Processes guide teams through the uncertainty of innovation.
Powerful Creativity and Innovation Tools and Techniques. These enrich innovation processes by stimulating different kinds of thinking; by turns analytical, creative, insightful.
Resourceful Creativity and Innovation Mindstates. Curiosity at start-up, openmindedness to team inputs, resilience to keep going through the challenges of innovation.
We have our own extensive body of knowledge. This includes leading-edge research into the neuroscience of creativity. The findings of such research inform the design of our innovation workshops. This means that we can help you access the most resourceful mindstates for your creativity and innovation projects.
Many Options on Innovation Topics and Number of Days.
Anatellô's extensive body of innovation knowledge also mean that we are the best placed consultancy to custom-design innovation workshops for you. We can guide you as to how much time you will need to get the results you are looking for. And where time is tightly constrained, we can suggest some of our fast-track approaches.
Innovation Workshops: Business Benefits.
Business growth from new product and services propositions successfully brought to market.
Greater innovation productivity.
Improved innovation decision-making and commitment to action.
Better use of research and data as they can be brought into well-designed workshops as stimulus and planning material.
The creative thinking and problem–solving capability of your teams is released and channelled into value-creating projects for the organisation.
Inspirational, lively and exciting workshops.