Business Models and Brand Strategy: How are Rupert and Mariah doing?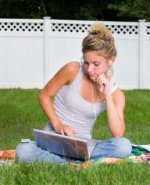 Businesses in the music and media sectors continue to grapple with the opportunities and threats relating to online distribution. The financial pain is now so great for some that they are being driven to take radical action. Is it the right action? Or are they setting themselves up for further heartache?
Rupert Murdoch and Mariah Carey share a similar problem – declining revenues and profits due to the move away from hardcopy to online distribution of, in Murdoch's case newspapers and Carey's music.
Murdoch's online advertising revenues from his News International (NI) websites are too small to compensate for the decline in hardcopy sales.
Carey feels that software companies like Apple are profiting from music distribution rather than the artists and record companies.
The issues that Murdoch and Carey face go to the very heart of branding and innovation strategy for businesses today.
Now, Murdoch is looking to start charging readers of NI sites, via a subscription scheme, even while competitor content remains free. Is this brave? Or stupid?
The key question is whether his brands are strong enough? Do the Times, the Sun and his other titles offer distinctive enough content to ensure that enough online readers will subscribe?
Murdoch may undertake market research, but eventually there will come a time when he will have to take the plunge and find out the truth about whether people will pay or not. All the other media companies will be watching with baited breath. If he can make it work – they will follow. If the initiative fails, a potentially embarrassing U-turn may be necessary.
Perhaps just as important as moving to a subscription model is the importance of sustaining a subscription model.
Innovation and brand building are key to this. Is Murdoch up for the continuous innovation that is required to give readers a reason to keep renewing their monthly subscriptions or to keep buying more credits for articles – whichever model Murdoch moves to.
Newspapers have not been the most innovative sector over the last decade. Broadsheets have experimented with different 'sections' but the range of sections by paper has now broadly converged across the titles.
Attempts to 'add value' have often relied on giveaways such as free CDs and DVDs.
No. If News international is to attract and retain subscribers it needs to innovate effectively in both content and format.
Content innovation might involve ensuring that NI titles have a more distinctive and consistent 'voice'. Love it or loathe it, the Daily Mail has done this to a greater extent than many other UK newspapers and currently is recording the highest traffic of any UK online newspaper.
The online technology is a great help here. With readers able to comment on articles, newspapers can now use this input to get closer to their readers, and have a better chance of developing a 'voice' that resonates with readers and stimulates them.
Bringing in guest columnists and new journalistic talent, must also be an opportunity to innovate in content.
Meanwhile, format innovation must draw on any developing technologies that can improve the reader experience. An example might be the kind of technology that enables Amazon to track visitor behaviour and recommend products. On line newspapers might be able to flag up articles on the basis of a reader's browsing/purchasing history.
Whatever NI's approach to innovation it must align with brand strategy. To achieve maximum impact such innovation must also work to differentiate NI brands further.
Interestingly, while Murdoch's immediate challenge is to strengthen his brand, Carey's is to not dilute hers.
Carey's approach to addressing her declining share of revenue is to innovate the business model for Mariah Carey Inc. Her strategy? Brand extension.
The strategy certainly seems to be growing revenues. It is attracting licensing interest from categories ranging from dolls to clothing to make-up... to the holiday island of Bermuda.
Carey believes her brand is "optimistic, accessible and universal."
So far so good. Revenue potential is being exploited – but at what cost?
Carey is noticing that she is now 'distracted' from her core music business by having to be involved in these licensing opportunities. Indeed, she is setting up multiple companies to handle them.
What's more, if all these opportunities go live – what effect will this ubiquity of the Mariah Carey brand have on the aspirational credentials she believes it offers?
Perhaps more critically, how will this strategy affect her reputation/brand in the music field? Will this activity dilute her proposition as an artist – as branding theory would suggest.
My feeling is that Carey needs to tread carefully. She's been twenty years building her brand through music and her own distinctive personality. In the rush to recover revenues that she feels have been lost in the switch to music downloading, there is a real danger that she damages her brand.
An alternate perspective might be that she allows her brand to evolve with her. Perhaps music is less important to her these days. If that is the case, perhaps it's not so risky to evolve her brand into a broader 'lifestyle brand.'
Murdoch and Carey both face critical strategic issues for their brands. People often think innovation is risky, and it is. As we see here, the risk is significantly greater if you are innovating a big, core, and hugely valuable brand.
http://timesonline.co.uk/mariah-carey