The Innovation Landscape – Finding New Sources of Value for Your Customers.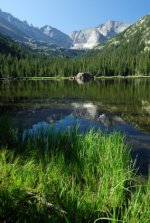 Managers tasked with innovation often know their current products very well.Such knowledge can help the innovation process – the innovator knows the features of the product and what benefits they offer to users.
One the other hand, knowing the current product very well can at times hinder innovation.This is because the detailed knowledge may cause the innovator to define the locus within which product improvement is sought too tightly.
The example of Norway's 'Landscape hotels' might be instructive here – on two counts. Firstly, this type of hotel is of itself an interesting example of innovation in the hotel sector. Secondly, it may also work as a metaphor to help innovators in other sectors to define themselves a broad enough 'innovation landscape'.
The 'landscape hotel' demonstrates how 'value' can be captured from the landscape within which a product or service is used – in this case – quite literally.
Normally a hotel is clearly delineated from its landscape – occasionally an alpine hotel will offer particularly good views to guests. However the 'landscape hotel' is located in beautiful natural scenery and through the design of the hotel – cabin style rooms with huge glass walls - the guest gets a sense of being really close to that natural beauty and therefore better able to appreciate it . The guest is no longer 'staying in a hotel' they are 'immersed in nature'. For some guests this is a 'real benefit.'
Innovation strategies such as 'value innovation' as written about Kim and Mauborge give great focus to 're-engineering the features offered in a current product. In effect to 'dial up' the amount of one feature and 'dial down' the amount of another to ensure that the full range of features are optimised against the target customers' needs in order to maximise profitability.
Interestingly, one of the often quoted examples of Value Innovation is in the hotel sector. Hotel operator Accor discovered that in order to best satisfy customer needs through its budget Formule 1 brand, they should deliver the greatest amount of value through the actual hotel room. Thus they invested in among other things comfortable beds and good sound insulation. At the same time value was reduced in the areas that customers deemed less important. They stopped having a receptionist outside peak hours and removed the restaurant..
Thus by engineering the 'value' within their hotels, Formule 1 improved profitability and gained share.
However, this re-engineering strategy is not appropriate to every innovation challenge. Sometimes innovation strategy requires that a business increases the total amount of value they offer the customer – perhaps in order to maintain a premium positioning.
Where can that extra value come from?
Clearly, it is important to look at product or service use in its broadest possible context or landscape to identify new sources of value.
Also, to assist in this process a wide variety of innovation processes and techniques can be used.
In the 'landscape hotel' example, the architects have clearly drawn on 'design principles' to create value. This may be relevant to innovation in many other categories.
Other approaches might include research and insight processes that can help innovators understand the customer's interaction with the product in a broad context.
Research and insight processes can help you explore aspects such as what the customer is doing just before they use your product or service? What are they doing just after they use it? What physical locations are they in before, during and after they use your product or service? Such thinking may have helped Virgin Airlines to add value to their airline proposition by offering limousines to take passengers to the airport.
Many creative thinking and brainstorming techniques can also help innovators to move beyond their current paradigm and think 'outside the box' and identify potential new sources of value.
Similarly the 'Inventive Principles' of Triz can also direct the innovator to a broader innovation landscape.
Clearly, there are many tools and techniques to explore a broader 'innovation space'.
Perhaps innovators just needs to remember to open the 'window' or walk out the 'door' of their products or services during the innovation process. Then they can look around to see what's available in the surrounding area that might be of value to their customers.